Vrindavan Sankul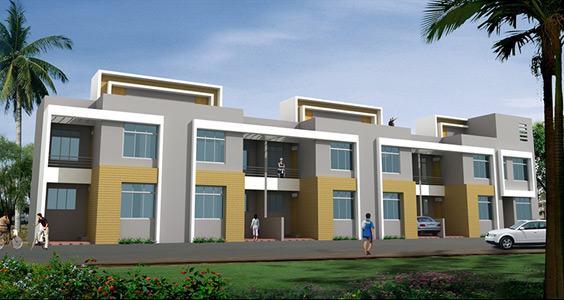 Vrindavan Sankul was another row bungalow project in Kolhapur. The location chosen for this undertaking was Morewadi. The area was picked keeping in mind the perspective of potential buyer base, looking for bungalows as their ultimate dwelling.
Morewadi is a hub for young people owing to the presence of a large number of schools, colleges and academic institutions. Over here, you have Bharati Vidyapeeth, KIT's Institute of Management, D.Y. Patil Academy, and Kolhapur Public School, D.B.R.K High School, Little Flowers English School etc. There are ample number of open spaces near Morewadi that offer a relaxed and peaceful ambiance, namely: Green Park, Madhabhavi Park, R.K Nagar garden and Ashtavinayak Park.
Kolhapur is at the center of the Marathi film industry and Morewadi, being the location of film society, will prominently figure in the coming future. It is the place where the Kolhapur Film City is being reconstructed and should be completed in the near future.
Vrindavan Sankul was planned over an area of 6000 sq.ft. A total of 10 row bungalows, surrounded by greenery, were built over two years and finally completed in the year 2012. This project was also overseen by our director Mr. Amol Vadiyar. The project was visualized by the company with an approach to building value homes and, also served as a testament to the Director's strong understanding of consumer requirements.