Overview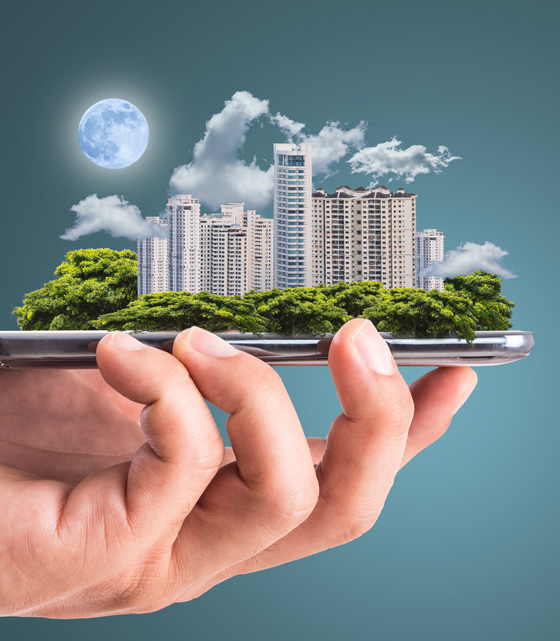 Vedarjun Infrastructure Pvt.Ltd. is among the best real estate companies in Kolhapur. It's director Mr. Amol.M.Vadiyar has been at the helm of the company since its inception, and during that time, the firm has grown at a rapid pace with the singular goal of exceeding customer expectation with each flat sold.
Over the years, we have gained the trust of our esteemed customers due to the superior quality of our homes, that are built with world-class construction techniques and in a sustainable manner. We have successfully executed many projects, notable among which are Vrindavan Villas, Vrindavan Sankul and Vrindavan Residency, which were completed in 2008, 2011 and 2005 respectively. These bungalows and villas were built while keeping in view the customer's needs and desires. Needless to say, all the homes have been accounted for with satisfied, happy customers.
Om Elysian, our latest project situated behind Circuit House at Kolhapur, and aims to offer luxurious comfort at a competitive price. It comprises of premium 2 BHK flats that are replete with a private plunge pool and terrace garden.
Valley Breeze is a beautiful landscape development project consisting of 21 bungalows with options of 2 BHK. Located in Panhala, 3000 feet above sea level, they offer great view with clean air and greenery for company. Both Om Elysian and Valley Breeze offer ready possession.
Our ongoing project, Silverglades, in Kolhapur, is a premium undertaking with 2 BHK, 3 BHK, 3.5 BHK flats as well as penthouses and duplex villaments amounting to a total of 82 units.

Who We Are?
In this sector more than a decade ago, Vedarjun Infrastructure Pvt. Ltd. has, today, become one of the best real estate companies in Kolhapur. We have grown at a rapid pace under the stewardship of our director Mr. Amol Vadiyar, with our reach extending from Kolhapur to Goa. We have, over the years, accumulated a solid base of satisfied customers that keep on growing by the day.

What Do We Do?
We handle a diverse range of residential projects that encompass land development, value for money homes homes, premium 2 BHK and 3 BHK flats, penthouses, bungalows, villas, row houses and holiday homes -- all at attractive property rates. The projects that we undertake are constructed with innovation and cutting-edge technology, keeping in mind the needs of society.

Our Strengths
We are firmly committed to our esteemed customers and have the vision to be the most trusted real estate company. Superior quality homes with world-class construction techniques is what we strive for, and with a considerable staff strength that counts skilled supervisory professionals, and able managers in our ranks, we are more than capable of delivering on that promise.

Our Vision
Vedarjun Infrastructure is backed by sound finance, accomplished administration, skilled design team, competent marketing personnel and engineering expertise, that are all focused in enriching the values of our clients. We hope to exceed customer expectations and elevate the quality of their life with value-for-money properties, that are also sustainable in nature. Every project we do, is planned keeping in view changing demands and are future ready.