Vrindavan Residency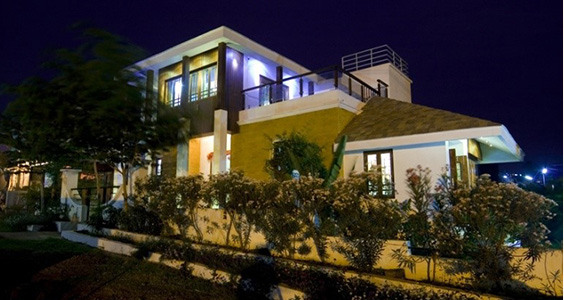 Vrindavan Residency is our landmark project located in Rajyopadhye Nagar. This was a residential property plan that was spread over two phases. The first phase involved the construction of 22 bungalows with an approximate area of 40000 sq.ft. The second phase saw the addition of another 10 bungalows developed over an area of 15000 sq.ft.
Being situated in Rajyopadhye Nagar, this project is very close to the tourist hotspot that is Rankala Lake. The lake attracts visitors from all over the country, but is also a magnet for locals on weekends. The reason it's so popular is, because of its beauty and the relaxing experience that one gets when walking along the well-maintained promenade. Not to mention the delicious, spicy street food available from the stalls dotting its boundaries.
Apart from the obvious, Rajyopadhye Nagar is very well linked to many schools, colleges, banks, hospitals and other crucial installations necessary for a person's well being.
Both phases of the project took a total of 4 years to complete. The first phase was finished in 2006, whereas the second phase successfully ended construction in 2010. This project offered some of the best dwelling units at competitive rates. The highlights associated with this construction were its internal roads, drainage systems and excellent landscaping activity.
Vrindavan Residency was again supervised by Mr. Amol Vadiyar and turned out to be instant hit with buyers due to its unique buying proposition and value for money appeal.